---
Standing Up is a song written, produced and performed by Andersen Storm © 2021. The songs is released by 2021-05-01.
I should have known better so
that I could have protected myself.
My lifetime experience could
easily have been someone's else.
I was so torn and distressed when
I knew they had lost my consent.
My connections were just one-sided.
I was in freefall as I opened my hand.
No friend, no spouse
no partner, no kin. They all
turned away from me when
it appeared I was going to fall.
I should have known better then
that nobody cares in his climb.
So I was thrown naked
into this world a second time.
Now I do know better.
So I will prevent me from bows
to ideas, to people,
to false promises and vows.
I stand up tall and confident.
And I hold myself onto this band.
I should have known better then
nobody cares when you're down.
But I will grow taller
by standing up tough on my own.
Andersen Storm © 2021
---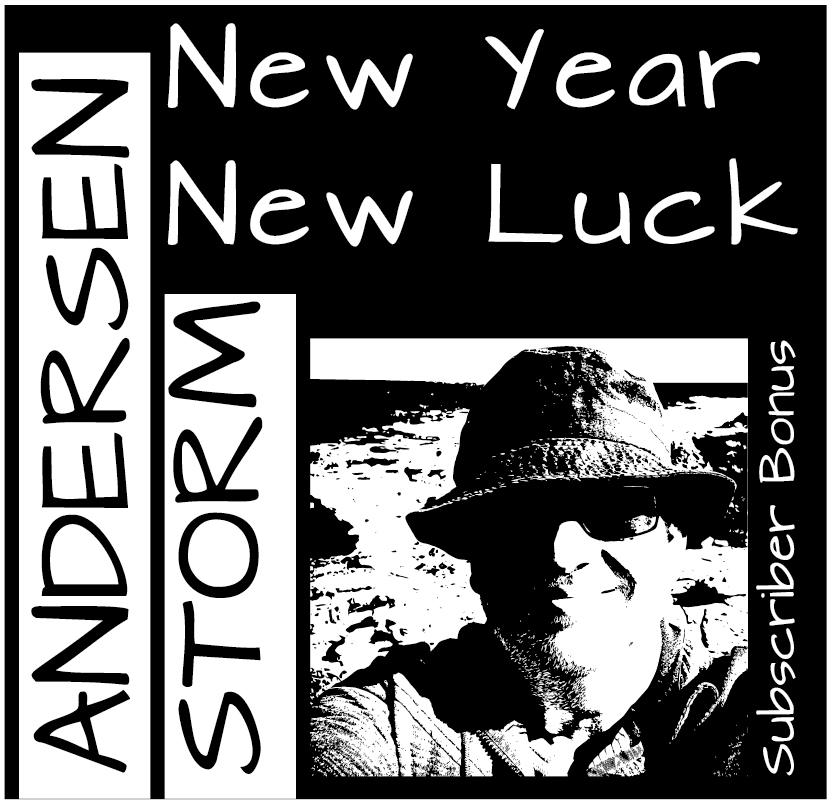 Song "New Year New Luck" by Andersen Storm
"New Year New Luck" by Andersen Storm
Released 2021
MP3-File, 3.5 MB (02:31)