---
Song written, produced and performed by Andersen Storm. Released on 2021-02-01.
You don't will get us, we will get you
You don't have had us, we will have had you
It was confusing, a little sad too
You will be gone
© Andersen Storm 2020, All rights reserved. Alle Rechte vorbehalten.
---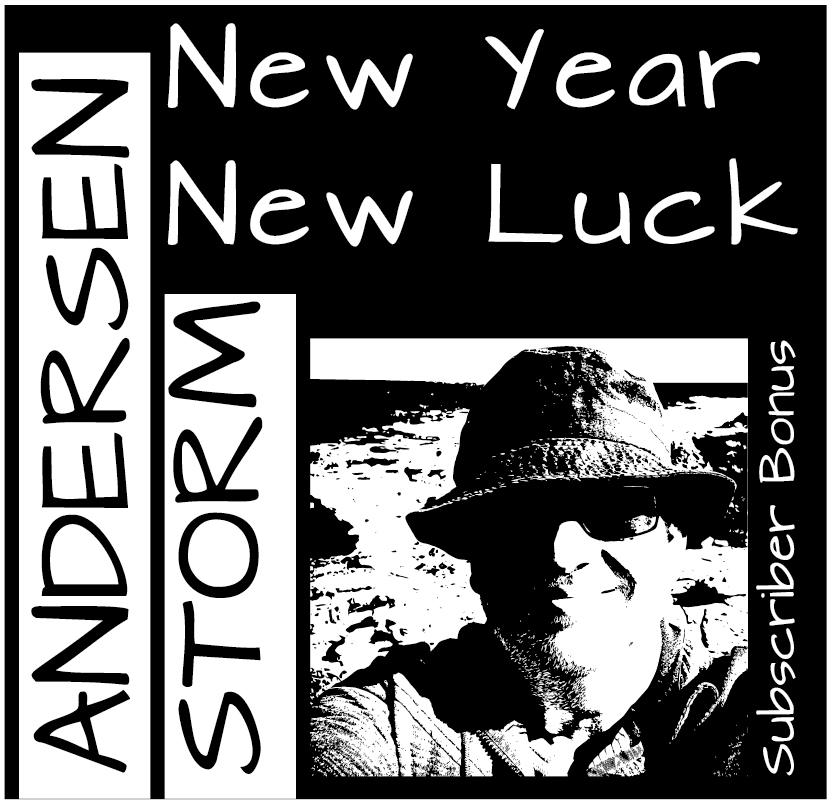 Song "New Year New Luck" by Andersen Storm
"New Year New Luck" by Andersen Storm
Released 2021
MP3-File, 3.5 MB (02:31)